It's simple, fast and you can do it with a pencil and your program.. There are many ways to find it, including complicated calculations and computer software programs.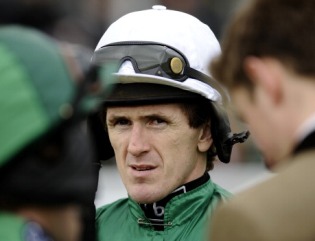 I've actually seen people stand at the first turn to clock first to turn times in every race. Use it along with the other factors of basic greyhound handicapping and see if it makes a difference in your bank account.
Some people get fancy and divide the sum of the two calls by the number of races to get the average numbers. The next number after the break call is the 1/8th call – the position the dog was in relative to the other dogs when they passed the 1/8th pole.
Or does it break fast, then fade? Or does it get out more slowly, but then gain momentum quickly so that it's ahead or close to the lead at the 1/8th call? This can all be figured out by adding those columns.
Dogs with early speed will have low number for those two calls. So, if you add up those two numbers for each dog, you'll be able to see which dogs have the best speed at the beginning of the race. Some separate the two columns, because they want to break it down even more. Me, I don't have that much time or dedication to give to it, so I do it the lazy way. Just look for the dogs with the lowest numbers.
While every greyhound handicapper has a different opinion, most consider early speed a factor in picking winners. Does it break fast and also get to the 1/8th call fast?
Simply look at the break and 1/8th calls – they're the numbers usually after the dog's weight and post position in the program.
It takes minutes for each race and, if you use early speed in your handicapping, can make you money. For instance, if the dog is in the 1 box, the calls will start with 2 – the post position – and then go to the break call – where the dog was when the boxes opened. Just remember that it isn't everything